A WIDE VARIETY OF ACTIVITIES
Activities
There is a rich heritage with outdoors and cultural activities available. Here are a few! We are passionate about this part of the world and thrilled to offer advice and help you plan your excursions!
Websites for the main tourism operators:

Within and around Chastreix: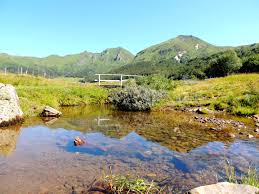 Fontaine Salée Nature Reserve (1 km from the lodge)
The nature reserve can be reached on foot from Terre d'horizon either independently or as part of an organised tour arranged through the Nature Reserve, either on snowshoes (available for hire) or Nordic skis.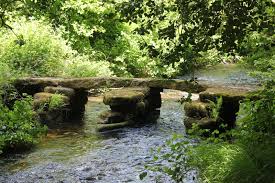 Route around Pont Gaulois and Pas du Diable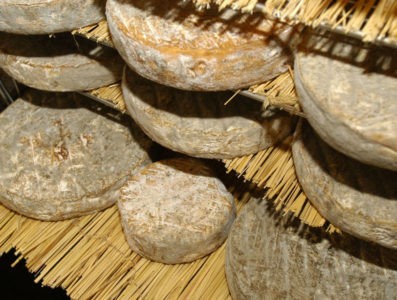 Farmhouse cheese from the Bonne Étoile Farm
The wonderful village festivals:


May: bread festival, fire of St John
July: festival of water
August: dramatized walks
October: pumpkin festival
15 minutes away by car::
Chastreix Sancy resort: cross-country and downhill skiing, snow shoeing, dog sledding, horse riding (with "Sancy Cheval"), e-MTB rental, hikes to the summit, bar, restaurant.
Picherande: access to hikes in the Chastreix-Sancy Lake Nature Reserve, crêperie, outdoor sports equipment hire, dairy, butcher, gentian festival on 15 August, Bio Gaïa beer, Chareire Nordic area (cross-country skiing and snow shoeing).
Tour of Auvergne: supervised swimming is permitted in the lake, numerous children's playgrounds, waterfalls, fishing, many small shops and bars, restaurants, cross-country skiing + snowshoeing + introduction to biathlon and equipment hire are available in the Stèle Nordic area, introduction to gold panning ("Walking in the shoes of gold diggers").
Rimat Farm: discover how cheese is produced, farmhouse cheese available for purchase.
Saint Donat: de la Providence Restaurant and Inn, grocery store.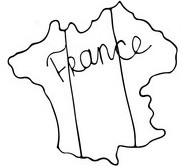 Half an hour away by car::
Super Besse Resort: downhill and cross-country skiing, giant zip wire, skating rink, swimming pool, kids' play area at the foot of the slopes, summer sledding, downhill fatbike and mountain biking, paragliding.
Besse medieval village: shops, crafts, summer festival, cross-country skiing/snow shoeing/mountain biking area.
Notre Dame de Vassivière Chapel.
Pavin Lake, Chauvet Lake
La Bourboule kids' village: cinema/Roxy Bar, Sancy Ô aqua park, a range of shops, MTB and electric scooter hire, the Parc Fenestre, an amusement park set amongst giant sequoia trees…
Murat-le-Quaire village for its architecture and the Toinette living history museum
Orcival Basilica
Mont-Dore: cinema, thermal baths, MANY waterfalls, a range of shops, downhill and cross-country skiing, winter mountaineering, frozen waterfalls, climbing, treetop adventure, fatbike and MTB, paragliding, riding, trails, ski hire, hot springs. Treetop adventure course and via ferrata, Volcanic Blues Festival!
Less than an hour's drive away:
Chambon sur Lac: hikes through the vallée de Chaudefour nature reserve, lake (swimming, boating activities rental), MTB, bread ovens.
Discover and taste wild plants: de la Palfichade Farm
Chambon des neiges: a restored ancient ski resort, ski tours, themed trails, climbing, refreshments.
Buron de la Croix Saint-Robert: Sandra and Raphaël, a young couple of modern-day cattle herders, will give you a simple welcome in this isolated spot, for a hearty meal made from local produce.
Lac Guéry: hiking, bed and breakfast with restaurant, Cap Guéry Mountaineering Centre (cross-country skiing, pulk hire, Nordic ski tours, snow shoeing).
Chateau de Murol, a magnificently restored fortified castle perched on a rocky outcrop with a wide selection of events.
Saint Nectaire: the Petrifying Fountains of Saint Nectaire, Thermadore wellbeing centre, the Cheese Museum
Saint Ours Les Roches: Vulcania amusement park.
La Chaine des Puys – Limagne Fault, a UNESCO world heritage site
NESCHERS: wine road (as far as Riom).
Ardes: animal park.
Volvic: Volvic stone grotto.
Clermont-Ferrand, a city bursting with culture and good food! Cathedral and historic centre, cinemas, shops, restaurants, bars, many cultural sites and events:

International Short Film Festival
Travel Journal Festival
EUROPAVOX, the European festival of contemporary music, end of June.
The Michelin Adventure
The national theatre scene